---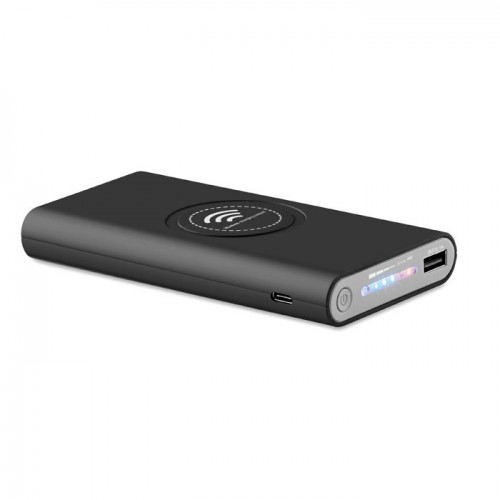 Additional Images

Wireless power bank Type C

Wireless charging power bank with 8000 mAh capacity. Power bank can be charge by cable or wireless charging. Includes Type C connector. Powerbank output DC5V/2.1A. Wireless output: DC5V/1A. Wireless receiving: DC5V/0.75A Compatible latest androids, iPhone® 8, X and newer.

SKU: mob-mo9238

Packing Dimensions
Box Weight:
11 kg

Quantity Price Breaks
50
100
250
500
1000

Plain Stock

24.78

24.19

23.60

23.01

22.42

Printed 1 Colour

28.33

25.77

24.57

23.72

22.98

Please note: These are guide prices and are subject to change without prior notice. All orders placed are subject to artwork review.
Join Our Newsletter to Receive Special Offers and Discount Coupons
SSL Secured |
SiteMap
| Copyright 2022 Positive Media Promotions | All Rights Reserved
| Powered By PromoNet